The Top 5 Hen Party Destinations In Ireland
Our top 5 hen party destinations in Ireland have been a difficult list to pick. The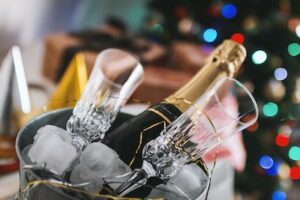 re are just so many excellent hen party destinations in Ireland.
Just about any activity, you could think of is catered for in some part of the country. Whether you travel by car, bus, train, plane, or even ferry, there is a vast selection of small towns and bustling cities with a host of hen party activities waiting for you.
When planning a hen party in Ireland, there are, however, some clear popular choices of destinations. Kilkenny, Galway, Cork, Carrick-On-Shannon, and Athlone are consistent top choice locations for hen parties. Why? Read on…..
At DancingHen.ie we offer a full range of dance classes designed specifically for hen parties in all the following destinations and in many more!
Kilkenny:
This medieval city offers lively entertainment, great accommodation, and plenty of activity options.
It is one of the smallest cities in Ireland. Still, it offers culture and craic all within close proximity. You're also less likely to get lost! For entertainment, Matt the Millers and Lanigans wholly welcome hen parties, and both promise an absolute blast.
Top accommodation choices include the Kilford Arms Hotel, the Kilkenny Ormonde Hotel, and the Kilkenny Pembroke Hotel. If you're on a budget, perhaps check out Rafter Dempseys. Your activity options are wide and varied. Take a tour of Kilkenny Castle, go paintballing or go-karting, enjoy a luxury spa day, experience a thrilling adventure tour, or even partake in a dance class in Kilkenny.
Galway:
Galway City is one of the most accessible locations in the country. Travel with your hens by bus, train, or car to one of the best cities in Ireland. Hen Parties in Galway offer an excellent night out and you are spoilt for activity choices.
You can of course avail of the usual cocktail masterclasses, spa days, shopping experiences, and dance classes for hen parties in Galway. The more active hens can try their hand at some activities in PureSkill, watersport activities, or a go-karting tournament. Enjoy a group cruise aboard the Corrib Princess complete with live music and an onboard bar.
You may even be lucky enough to collaborate your hen with one of the major festivals in Galway. For your night out, start with dinner in The Meyrick, then cocktails in the Skeff followed by serious dancing in The Stock Exchange.
Cork:
Ireland's second-largest city is a very popular destination for hen parties.
The rebel city is known for its diverse culture and cracking nightlife. Cork has a range of 4-star hotels perfect for accommodating your hen party. Every traditional hen party activity that you can think of is facilitated in this great city. A night at the races, a river cruise, a spa day, outdoor pursuits, cocktail classes, personal shopping, and a host of dance classes are available as hen party activities in Cork. You can even go zorbing in Cork or enjoy a roller disco.
When it comes to dining, Cork has some of the top restaurants in the country on offer. No matter which type of world cuisine you fancy, Cork will have a top-class restaurant to suit your taste. It really is no wonder that it is such a popular hen party destination.
Carrick-On-Shannon:
This lively Leitrim town has become one of the go-to-destinations for hen parties in recent years.
Why? It offers top hotel accommodation and modern self-catering apartment complexes as well as the opportunity to go "glamping". Carrick-On-Shannon offers its infamous watersport activities and is minutes away from activity centres and fun farms where your hens can go zip-lining or paint-balling. DancingHen.ie also offer their full range of dance classes in Carrick-On-Shannon.
Dance classes are very popular activities for hen parties as they get the group to have a laugh and bond before the night out!
Hens can also experience a "booze cruise" followed by a night of traditional live music, a lively nightclub experience, or a hip late bar – whatever takes your fancy. Carrick-On-Shannon offers a small town homely feel coupled with an outstanding hen party experience. There really is just so much to enjoy there!
Athlone:
Situated in the heart of the Midlands, Athlone is a hugely popular destination for hens and stags. 3-star accommodation, 4-star accommodation, self-catering apartments, and fabulous guesthouses for your accommodation choices.
There are great accommodation options to suit all budgets in Athlone and a lively atmosphere is always guaranteed. DancingHen.ie offers a  wide range of dance classes specifically designed for hen parties, Dirty Dancing, Burlesque, Beyonce, Salsa, Line dancing to name a few.
Be sure to hit up Sean's Bar – the oldest pub in Ireland – for some great craic and entertainment and follow that up with some dancing in Karma nightclub. Alternatively, you could step aboard the River Run cruise to get the party started with some classic hits from the onboard DJ and a full bar at hand too.
There are several excellent pubs in Athlone so why not commit your hens to a Murder Mystery or Treasure Hunt pub crawl as your activity. Adventure packages including kayaking and water trampolining are on offer nearby or perhaps a quieter night of bowling may be more your thing. You won't be disappointed if you choose to book your hen party in Athlone.
So there you have it, the top 5 hen party destinations in Ireland. Each offers a unique hen party experience filled with vibrant nightlife, a random selection of activities, and some of the finest accommodation choices in the country. Your only decision now – which one of the 5 destinations to choose for your own hen party?
At DancingHen.ie we offer dance classes specifically designed for Hen Parties. We can travel anywhere in Ireland and we offer a great range of dance styles! Have a look here
See also:
Alternative Hen Party Destinations
Hen Party Games
Party Pranks
Hen Party on a Budget
Party Theme Ideas