Organising games for your hen party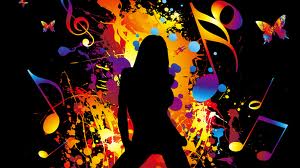 The games are one of the most anticipated elements of a hen party. They are an absolute must, and there are just so many of them to choose from. They provide an excellent way for your hens to break the ice and get to know each other. For those on the groom's side of the family, hen party games can allow them to learn even more about the bride. You really are spoilt for choice, but some of the best and most popular hen party games include:
At DancingHen.ie we offer dance classes specifically designed for Hen Parties.
We travel anywhere in Ireland and we offer a great range of dance styles! Have a look at the range of dance styles we offer.
 1- Mr. And Mrs

The maid of honour is required to sit down with the groom in advance of the hen party and ask him a list of questions about his bride-to-be and their relationship. At the hen, the bride is then required to guess which response the groom answered each question with. It is a funny, light-hearted way to start the hen and to get to know both the bride and groom that bit better.
2- Bridal Pictionary
We've all played traditional Pictionary, now prepare for wedding Pictionary. Divide your hens into two groups and allow them to go head to head to guess the wedding-related objects drawn on the board by a team member. This is an easy to understand and easy to organise hen party game. It encourages your hens to work together and to bond – with hilarious results!
  3- I Have Never
A sure way to help to get to know your fellow hens! Round up some shots and get each hen to submit an "I Have Never" confession into a bowl. For example, I have never driven a car or I have never kissed a girl. The bride or maid of honour can call out the confessions, however, if any member of the bridal party has ever done what the confession states, they must take a shot! So if you have driven a car or have kissed a girl, you would take a shot. The confessions can get hilarious; especially the ones which hens are forced to admit to by taking a shot. This game is a great way to get your hen night going and it is very straight forward.
4- Bridal Designs
Take some rolls of toilet paper and some other fun props. Divide you hens into groups with one bride in each group – the other members will act as "designers". Set the clock for five minutes and allow your teams get to work on creating a wedding dress masterpiece with the props provided. Your hens really have to work together on this task and giggles are guaranteed, along with some mega funny photographs for your hen party album. Be sure to ask a hotel staff member to judge the winner and award the winning team with a small prize – a bottle of bubbly perhaps?
5- Pin the Penis
This is a classic hen party game. After a few drinks, blindfold your hens, and have them try to pin a plastic penis on a picture of the groom. Be sure to photograph each person's attempt with the winner, i.e. the person to place the penis the closest to the target, getting to keep the penis as a souvenir.
6- Memory Collage
Gather a large selection of magazines, some Pritt Stick, some scissors and some card. Get each hen to create a collage of their favourite memories with the bride – but using images and text from the magazines. This game gets very creative and is sentimental yet hilarious at the same time, and also creates a lasting souvenir for the bride.
7- Marriage Tips
Get out and about in the location of your hen party and pick up some quality marriage and wedding tips from the married men of the town. Split up into two's and give your hens just one hour to do so. Write them down and create a board of tips at the end of the evening. Read back over them as a group and you are bound to have a laugh at some of the ridiculous answers. Also prepare to let out a big "Awwww" at some of the more sincere responses. But please note – the sincere replies are very rare!
8- Scavenger Hunt
Divide your wedding party into two teams and put them head to head in a scavenger hunt competition. Each team will have a list of tasks to accomplish i.e. collect a pair of men's underwear, get a stag to dance with the hen etc. Photographic evidence and physical evidence if possible, of completion of each task is necessary. The first team to complete all tasks, with evidence, wins!
These are just a few of the many hen party games out there. The more creative you are and the more the game encourages group integration the better.  They are an excellent ice-breaker and an integral part of the entire hen party.
See also:
Top 5 Hen party Destinations in Ireland
Hen Party Pranks
Hen Party on a Budget
Hen Party Theme Ideas
By Anthony Auffret