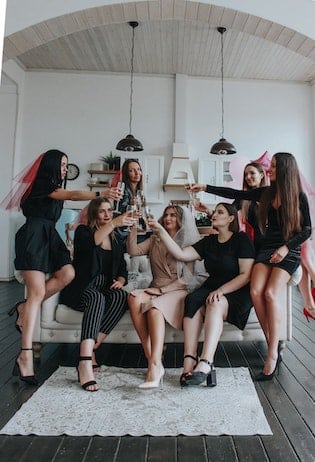 A common stipulation now for hen parties is a theme. A theme can not only establish the attire of your hen party but the activities and events too. If you want to shy away from the usual hen party dress ups such as cops, French maids, cheerleaders and nuns, never fear. When it comes to themes, there are loads of hen party ideas. So how do you pick the right theme for a hen party?
The important thing to remember when considering hen party ideas is the interests of the bride. For example, what television programmes is she a major fan of? Perhaps she would adore a "Grey's Anatomy" theme. Think outfits such as scrubs, doctors coats and nurses attire. You can even hire a life size game of the infamous "Operation" as an activity that will draw out lots of giggles. Maybe she is a big fan of "My Big Fat Gypsy Wedding". This can be translated into an excellent theme with extravagant outfits, horse and pony rides and transportation in a stretch hummer. Several top TV programmes can be translated into great hen party themes. Think of the several hen party ideas you could draw from TV programme themes such as "Jersey Shore", "The X Factor", "Sex and the City" or even "Game of Thrones".
What is the bride's favourite film? Whatever it is, automatically your theme can include a movie night as an activity. Does she adore Dirty Dancing? Organise some dirty dancing lessons, dress in some signature "Baby" looks and get the popcorn out. Perhaps she loves musicals? If so, relive her favourite musical classics on a karaoke machine. Your hen party should be dressed as Sandy's and Rizzo's and even some Dorothy's and Annie's. No matter what her favourite film is, each one has a story and so straight away your theme can have a story to follow. Just live in hope that her favourite film isn't "The Smurfs" or some blue body paint will have to be ordered!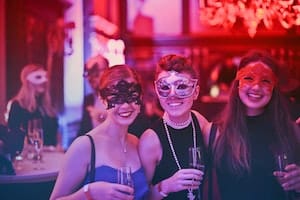 For the active and sporty bride, a clever hen party idea can be a "Sports" theme. Activity ideas are endless from tough tag rugby to enjoyable obstacle courses to challenging sports trivia and more. Get your hens to dress up in football kits, represent in their GAA jerseys or rugby attire. You've seen the top models before match days kitted out in sports gear. It is still possible to look sexy in sports kits!
When it comes to hen party themes, often the best ideas are the more generic ones. They can be applied to hen party members of all ages and are easy to plan. For this reason, a "Superstar" theme is very popular for hen parties. Each hen can dress up as their favourite superstar. You could result with a group consisting of Lady Gaga, Marilyn Monroe and even Princess Diana.
At DancingHen.ie we offer dance classes specifically designed for Hen Parties.
We travel anywhere in Ireland and we offer a great range of dance styles! Have a look at some of the Hen Party dance styles we offer.
By Anthony Auffret