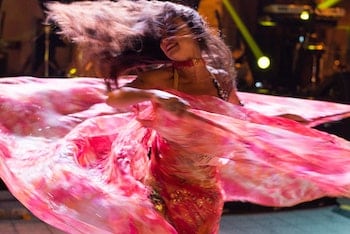 A bride-to-be's hen party should be a special occasion. Hence, it should be a memorable one. How can you make the celebration unforgettable? Here are some ways to go about it.
Fun Activities
The party's organiser should make sure that there are activities to enjoy. These can be part of the party itself or an activity before the celebration. Including such activities can be a great way to break the ice between friends of the bride that do not really know each other. They can all be BFF's when the evening comes. Also, having pre-party activities can easily put everyone in a more festive mood.
What activities can be included? Well, that will depend on what the celebrant actually likes. Moreover, the activities chosen should also be something that the guests will enjoy. Try taking a cocktail making or dance lesson before the party. Either of those activities can easily get everyone in the partying mood.
Games
No matter where the party takes place, there are certain games that will make sure the evening's a blast. For groups that chose not to take cocktail making lessons, start the evening with drinking games. Then, loosen up on the dance floor. New dance moves learned might even be useful for dancing the night away.
After everyone loosens up, start playing some hen party games. If the party will be taking place in a pub or club, just bring a set of hen night dare cards or dice.
If the party will be taking place at a more private setting, there are so many games to enjoy. Enjoy games like the Purse Game, Stick It!, Makeup the Bride, Male Mode, and so on.
Decorations and Accessories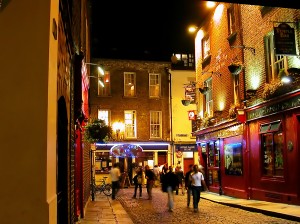 Add colour, or even some glitter, to the party with the right decorations and accessories. If there's a set venue for the party, decorate the whole place according to the theme or simply just to give it a more festive atmosphere.
Regardless of the venue, everyone can make use of hen party accessories to add color to their outfits. What's more, there are certain accessories that can make the whole evening a lot more fun as well. All sorts of willies are certainly easy enough to obtain. For those that would rather go for something classier, there are sashes and headgear that can even go with certain party themes.
Hen Party T-Shirts
Wearing the same outfit gives that sense of belonging in any group and a hen party is no different. Themed and non-themed parties can always include a shirt or tank top for everyone in the group. Having a theme though will definitely make it a lot easier to choose a particular design.
Why wear the same shirt? For one, it will be a lot easier to identify a group of women wearing the same shirt. Should anyone get lost, it might be a lot easier to find each other since they'd be going around the town wearing the same shirts. Also, it is an easy way to let everyone know that the group is there to have a great time.
Those are just some hen party ideas that will make the party a lot more memorable not just for the celebrant, but everyone that joins the fun. Start planning and have a lot of fun by incorporating these party ideas.
Sabrina Mable is an author and recognised authority on planning hen parties. She currently works for www.Henit.ie and specialises in creating hen party packages for fun and memorable hen parties in Ireland. She has succumbed and joined the world of social media.